BEL-AIR CHRISTMAS DAY
.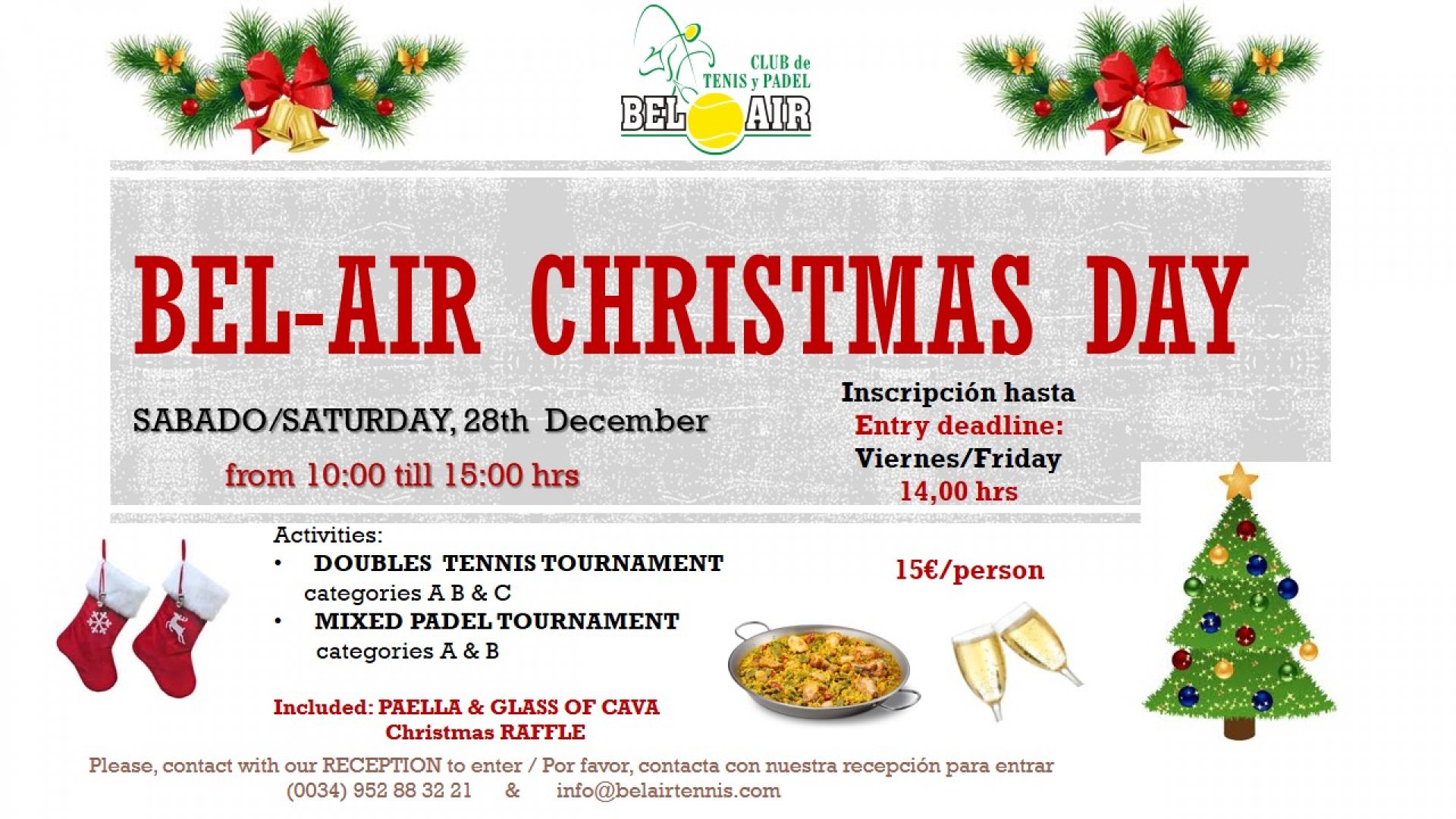 BEL-AIR CHRISTMAS DAY
Sábado 28 de diciembre , desde las 10:00 hrs. Torneo de dobles de tenis & Padel. Paella , cava y sorteo de regalos. Inscripciones hasta el viernes 27 a las 14:00 hrs.
Saturday 28th December from 10:00 hrs. Tennis & padel doubles tournament. Paella, cava and raffle for all the players. Entries until Friday 27 at 14:00 hrs.