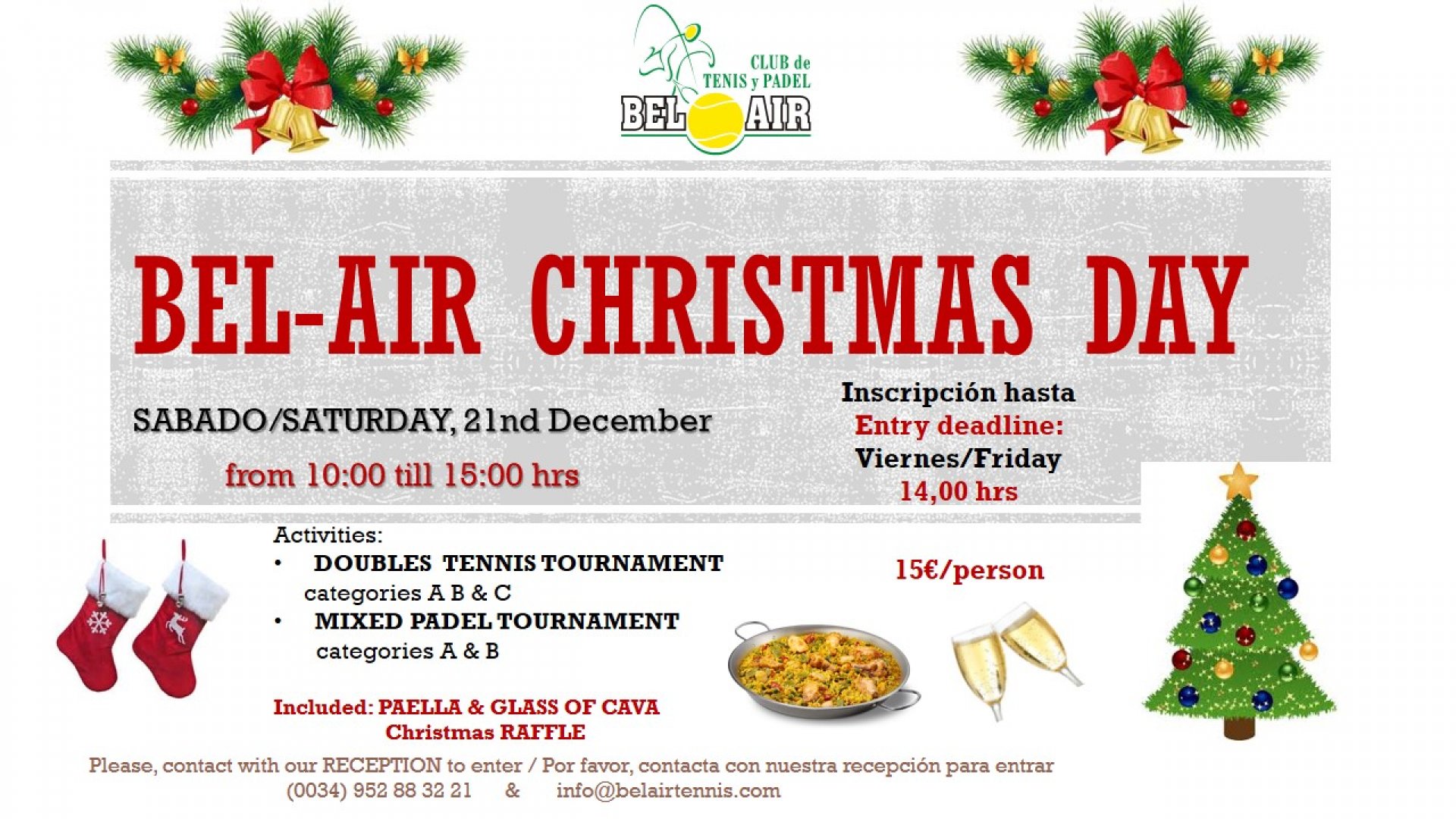 II BEL-AIR DIA DE NAVIDAD
Sábado 21 de diciembre de 10:00 a 15:00 hrs. Torneo de tenis de dobles y mix in de padel . Paella y vaso de cava para todos los jugadores. Fecha límite de inscripción viernes 14:00 hrs.
II BEL-AIR CHRISTMAS DAY
Satirday 21st December from 10:00 to 15:00 hrs. Tennis doubles tournament and padel mix in. Paella and a glass of cava for all the players. Entry dealine Friday 14:00 hrs.