XXXI TORNEO DE TENIS COLEGIO SAN JOSÉ
.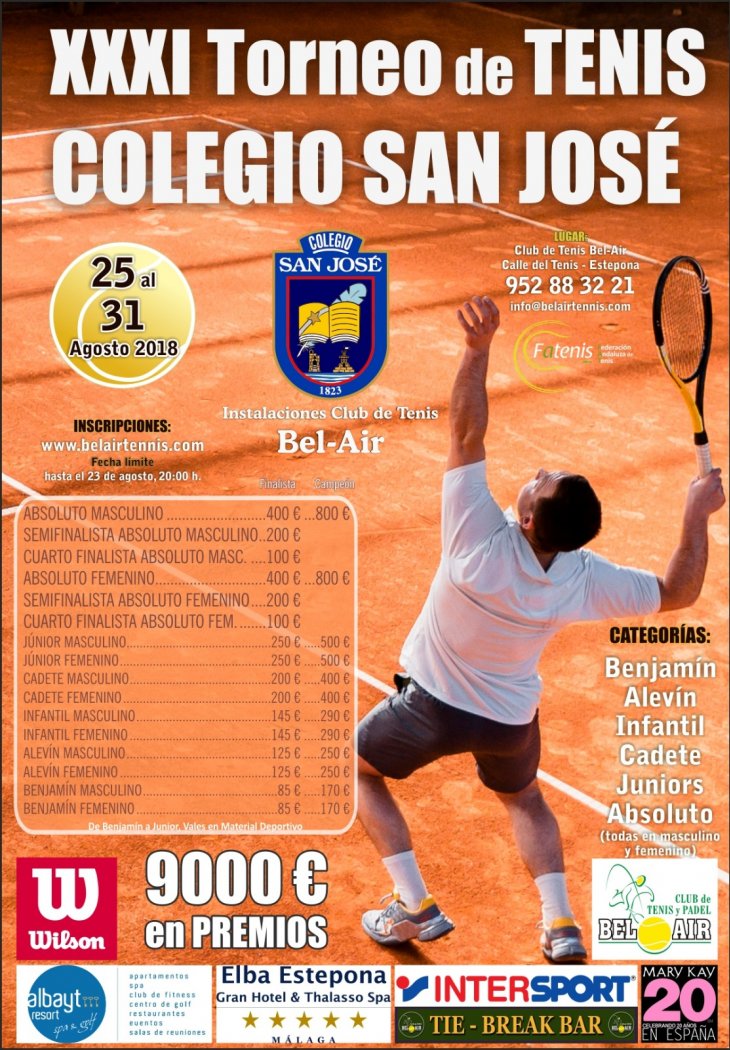 XXI TORNEO DE TENIS COLEFIO SAN JOSÉ
Del 25 al 31 de agosto 2018. Categorias : benjamin, alevín, infantil, cadete, junior y abosoluto. inscripciones a través de www.belairtennis.com. Fecha límite de inscripción el 23 de agosto a las 20:00 hrs.
¡HASTA 900 € EN PREMIOS!
XXXI SAN JOSÉ COLLEGE TOURNAMENT
From the 25th to the 31st August. Categories: all categories from under 10 to under 18 + open category. Entries through www.belairtennis.com. Entry deadline the 23rd August at 20:00 hrs
UP TO 9000€ IN PRIZES!