SERGIO GOMEZ
Nationality: Spanish.
Date of birth: Oct 16th, 1970. Marbella, Costa del Sol.
Languages: Spanish & English.Excelling as one of the best Juniors in Spain, Sergio started his career, playing on the ATP tour, playing all over the world, competing in Grand Slams such as Wimbledon and The U.S. Open. Best ranking in Spain 22. (1994.) Spanish Veteran's Champion +35 2009.He has 14 years experience of tennis coaching in Marbella, Costa del Sol. He coaches all levels, although he specialises in teaching promising Juniors 10-15 years of age.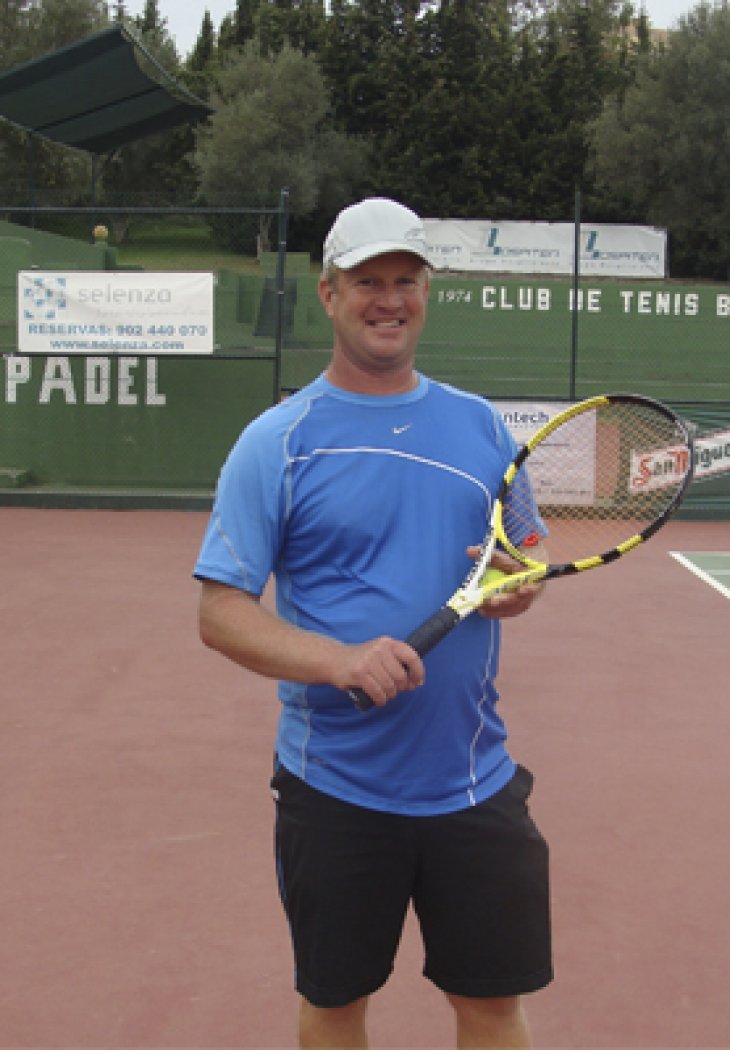 JASON FRY
Nationality: British.
Date of Birth: Sept 6th, 1969
Languages: English/Basic Spanish. LTA & USPTR Qualified. More than 20 years experience as a Tennis Coach and has been here on the Costa del Sol for 15.8 of which have been at Bel-Air Tennis Club.Jason has successfully been organising Tennis Holidays for 12 years, which are all taylor made to suit the individual or group.