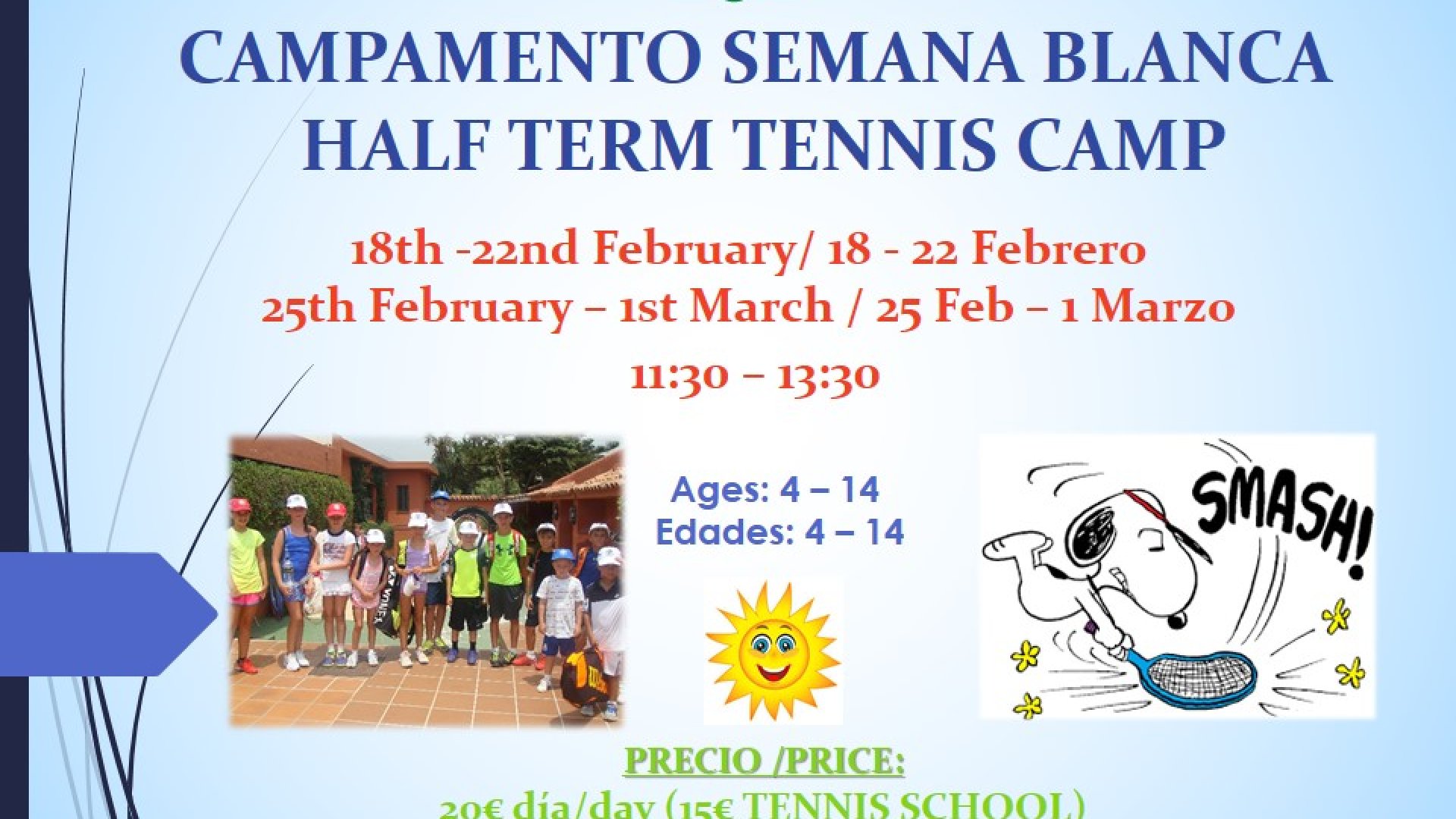 CAMPAMENTO DE TENIS DE SEMANA BLANCA / HALF TERM TENNIS CAMP
Del 18 al 22 de febrero y del 25 de febrero al 1 de marzo. De 11:30 a 13:00 hrs. Reserva tu plaza con antelación.
From the 18th to the 22nd February and from the 25th February to the 1st March. From 11:30 to 13:30 hrs. Book your place in advance.