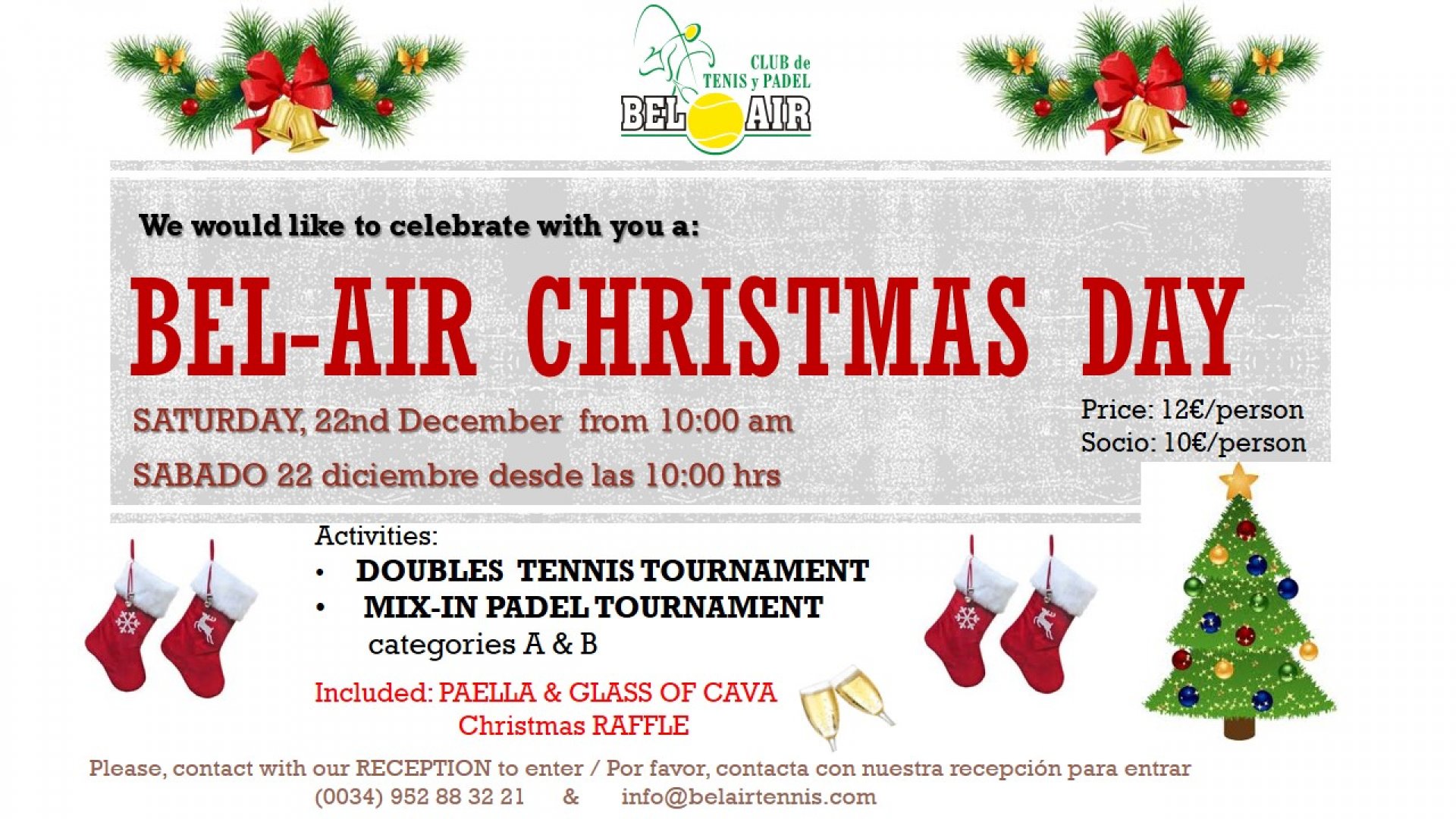 BEL-AIR CHRISTMAS DAY
Sábado 22 de diciembre desde las 10:00 hrs. Torneo de dobles de tenis y mix in de padel. Habrá paella, cava y rifa para todos los asistentes.
Saturday 22nd December from 10:00 hrs. Doubles tennis tournament and padel mix in . There will be paella, a glass of cava and raffle for all the participants.