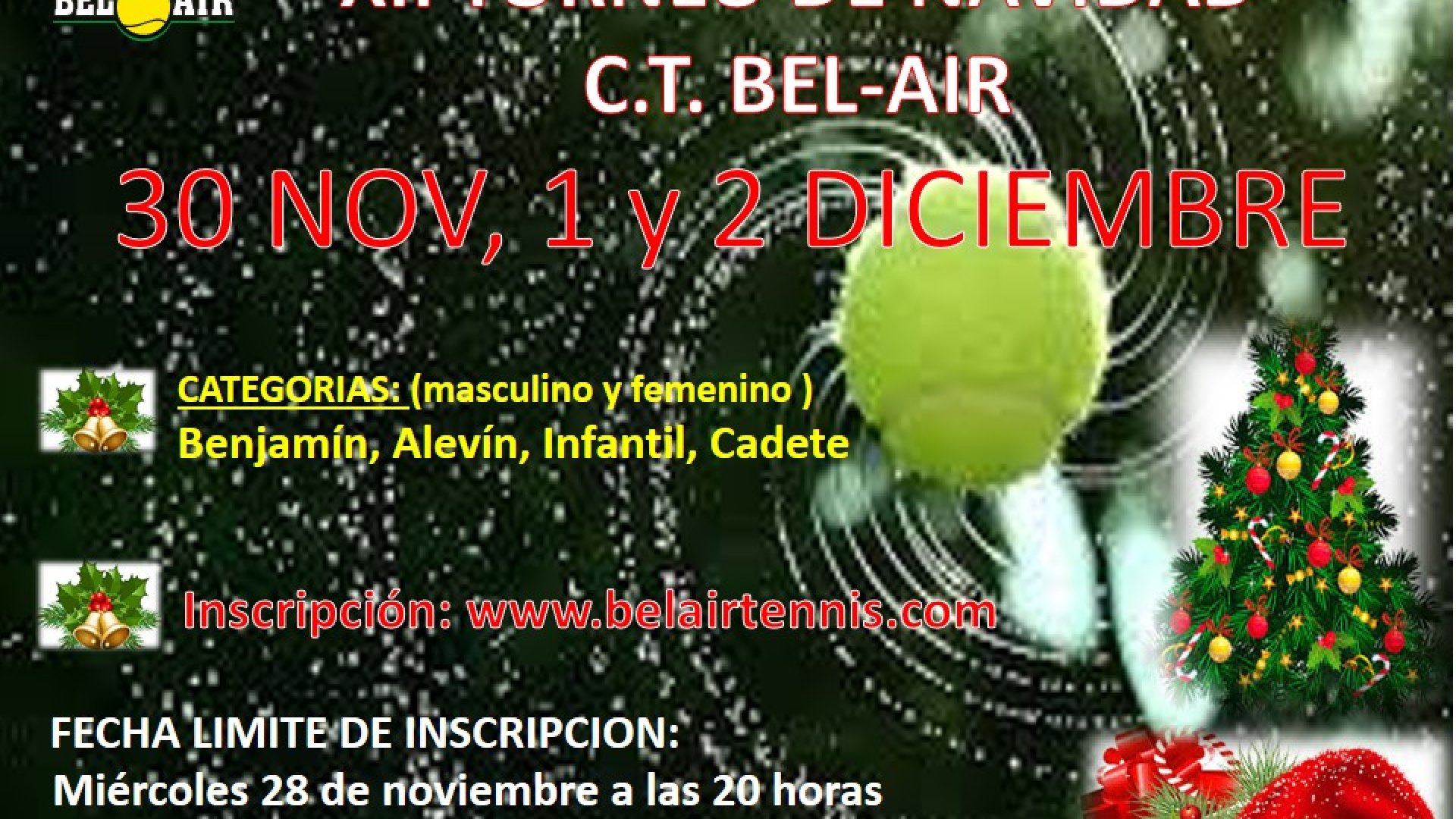 XII TORNEO DE NAVIDAD
Del 30 de noviembre al 2 de diciembre. Categorias: Benjamín, alevín, infantil y cadete. Inscripciones a través de www.belairtennis.com. Fecha límite de inscripción : 28 de Noviembre a las 20:00 hrs.
XII CHRISTMAS TOURNAMENT
From the 30th November to the 2nd December . Categories : under 10, under 12, under 14 and under 16. Entries through www.belairtennis.com. Entry deadline: 28th November at 20:00 hrs.