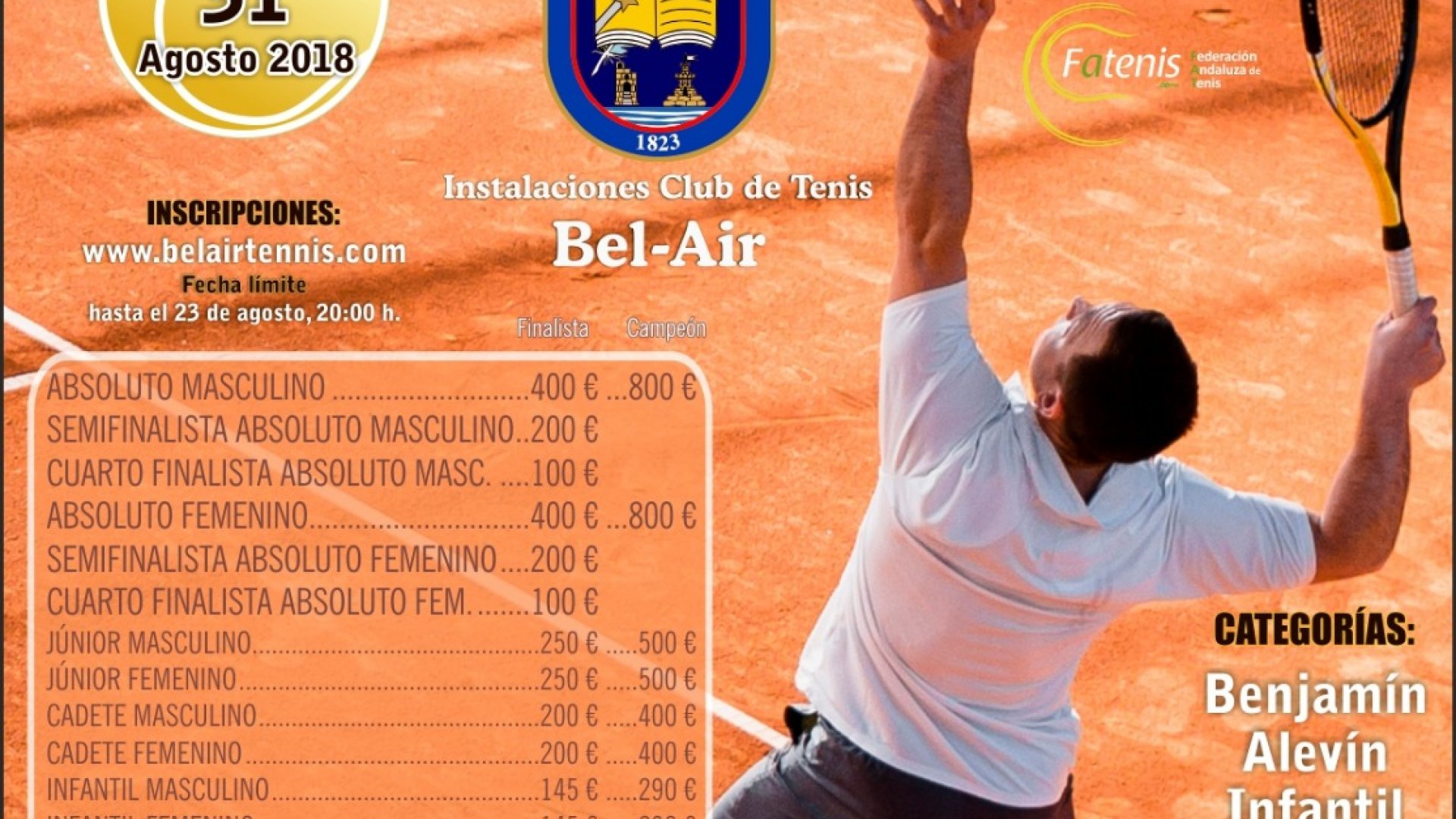 XXXI TORNEO DE TENIS COLEGIO SAN JOSÉ
Del 25 al 31 de agosto. Todas las categorias junior + absoluto. Inscripciones a través de www.belairtennis.com.
Fecha límite de inscripción 23 de julio a las 20 hrs.
¡Hasta 9000 € en premios!
XXXI TENNIS TOURNAMENT SAN JOSÉ COLLEGE
From the 25th to the 31st August. All junior categories + open category. Entries through www.belairtennis.com.
Entry deadline the 32rd August at 20:00 hrs.
Up to 9000 € in prizes!